PREENEX 1/2-In. Thick Skidsteer Quick Tach Mount Plate Adapter Attachment HD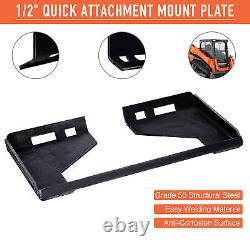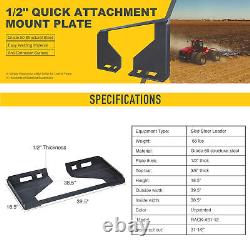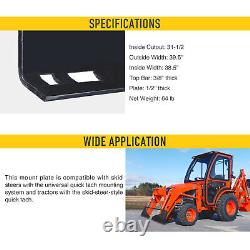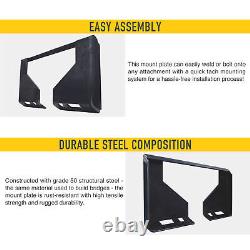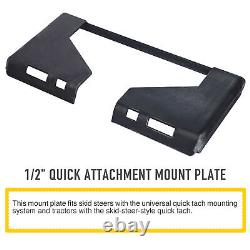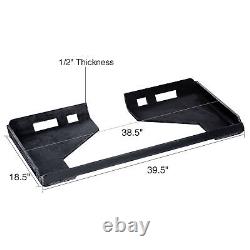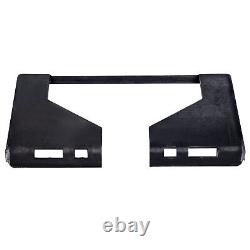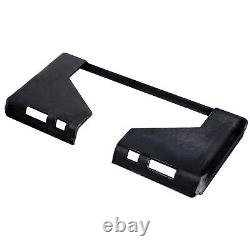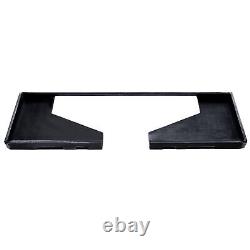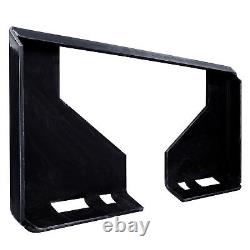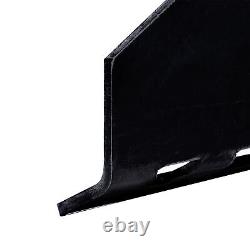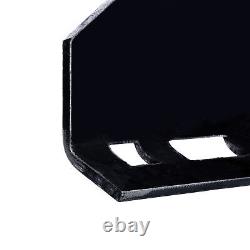 Product Name: 1/2 Quick Attachment Mount Plate. Material: Grade 50 Structural Steel. 1 x 3/8'' Quick Attachment Mount Plate. This 1/2" quick attach plate with a 3/8" top bar quickly and inexpensively turns your skid steer or tractor into any kind of machine you need.
Easily handled by SSQA, JDQA, and generic QAs, it just as easily bolts or welds onto your attachments to let your vehicle work with front-end loaders, pallet forks, grapples, rollers, bale spears and bale huggers, concrete breakers, and more. Its grade 50 structural steel avoids bends, breaks, and corrosion despite outdoor use in all environments.
It's our mission to provide top-quality quick tach converters. Install it in an afternoon, and enjoy using it for years to come.
VERSATILE: This quick tach plate allows your tractor or skid steer to perform whatever specific job you have coming up, mounting everything from buckets to forks, snow plows to rotary cutters, hay spears to heavy-duty stump buckets and root rakes. DUR ABLE: Made of grade 50 steel, the same structural steel used for bridge construction, promises its strength and service life.
Its high quality also protects it from rust and other corrosion during outdoor use in all environments. UNIVERSALLY COMPATIBLE: with vehicles from all major makers of tractors and skid steers including Kubota, Bobcat, John Deere, and Mahindra. Specially designed to fit Kubota/Bobcat's SSQA, it also works with John Deere's JDQA and generic quick attach systems. EASY TO WELD, EASY TO USE.
This tractor attachment is easily mounted by any QA-enabled tractor or skid steer and bolts or welds to any needful attachment.

---